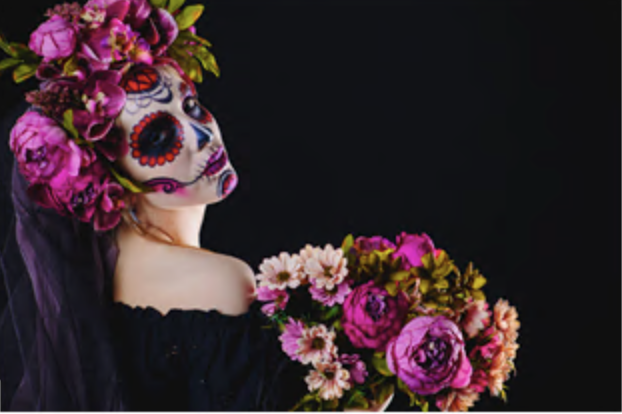 We just love this time of the year when the temperatures cool off (a bit!) and smells of Pumpkin Lates and Cinnamon Buns swirl through the air of our favorite cafes. It's time when kids (of all ages) go crazy over costumes and festivals flourish around our apartment community in El Paso, Texas.
To get you out and about with goblins and ghosts, sipping seasonal local brews, and searching for spooky times, we have scoured the streets of El Paso to find the perfect place to celebrate the fall season.
Witches Night Out & The Wicked Affair
October 5 – 9, 2022
Ladies, this one is for you. Basil Court Whimsy is hosting three events on your behalf. First, it's Witches Night Out (prizes for the best hat!) on October 5 from 6 – 8pm. And then on the 6th through the 9th, it's "The Wicked Affair. See their website for all the details now.
Trunk or Treat
October 8, 2022
4-Wheel Parts & Southwest Overland, El Paso
You don't need to be a fan of off-road rigs and muscle cars to enjoy the Trunk or Treat event at 4-Wheel Parts. Dress up and drag the family to enjoy free hotdogs and hamburgers and get the candy stash started! There will be more than enough fun and food to fill your afternoon.
1st Avenue Artisan Halloween Market
October 16, 23, & 30, 2022
It's the start of the holiday season which means you can shop sip and pick-up some treats at the Artisan Market from 5:00 pm – 10:00 pm. It's indoors and outdoors and includes a Haunted House that is one of the best in the west. Be prepared to experience the ghouls and gals that pop out of precarious places during the Dungeons and Clown Tour, too. There are three 'fun-filled' markets hosted by local area fine arts artists, food trucks and plenty of ways to keep your little goblins busy.
Ft. Bliss Trunk or Treat
October 21, 2022
Kids young and not so young will enjoy a fall day in the great outdoors at the famous Ft. Bliss. Dress in your best (costume) and bring a bag to collect your goods. For those over 21, there is a nice surprise for you too, with a free brew courtesy of the PCT Team in El Paso.