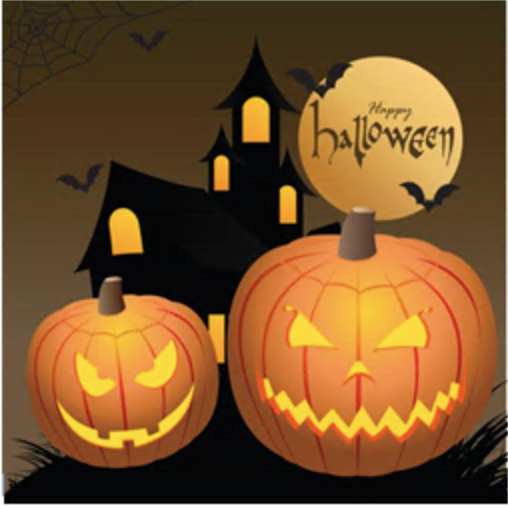 Our last blog gave you our insight to the best places to party and pick a pumpkin in El Paso. And today, here are some new ideas that were hand-picked by our staff at Cantera apartments in El Paso, who love this season as much as you do!
Trunk or Treat
October 23, 2022
The Ridge
Trunk or treaters unite! Here's another one of the many events being held by local establishments to keep your Halloween spirit in full treat. See all the decorated cars outside of the church that overflow with goodies for every goblin!
Boo at the Zoo!
El Paso Zoo
October 22 & 23, 2022
Your favorite Halloween event is back! Dress the kids and drive on over to the El Paso Zoo for a full day of festive fun. Guests under 12 are welcome to go trick-or-treating through 12 candy stations. And of course, make time to stroll through the zoo to take in lots of animal education and entertainment.
Ride & Treat
El Paso Convention Center
October 22, 2022
Reservations are required for this annual event at the Convention Center. Jump on board the El Paso Streetcar for a fun-filled streetcar ride, treats, and spooky stories, too, provided by the El Paso Public Libraries.
Mid-Town Spirits Halloween Fest
Mid-town Spirits
October 22, 2022
It's a frightful costume party, and you're invited. Head to mid-town for this first annual event that promises to set a new benchmark for celebrating the spirits while enjoying your favorite spirit well into the night. Bring an appetite and signup for a Tarot reading and hang around for the LED light show (on stilts!)
Spooky Moon Texas
Ascarate Park
October 29, 2022
Presenter Quattro Hermanos is prepared to take top honors for the most spectacular scene and sensational Halloween event of the year. From their massive state to the first drone show in El Paso (shown at Burning Man and in Vegas, too), Spooky Moon promised an event to remember. Included in the festivities are music galore, face painting, carnival games, petting zoo, reflexology sessions and so much more.
Monster Bash
Cielo Vista Mall
October 30, 2022
This first-time event is filled with everything you would expect from a Halloween Monster Bash. They are promoting it as a "spooky good time" with a costume contest, treat or treating, Jack-0-lantern decorating, spooky performances and … karaoke, too.