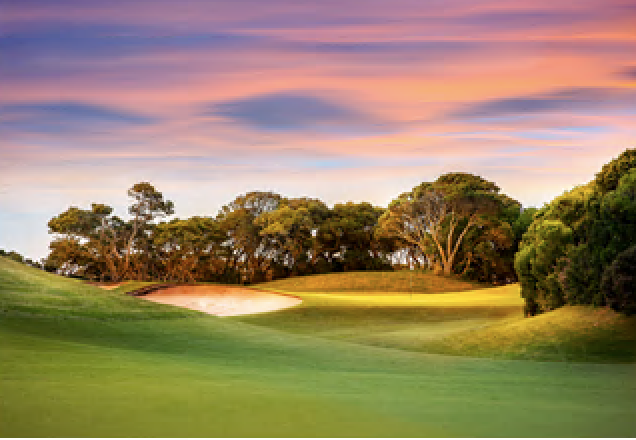 With spring in the air, and winter behind us, golf enthusiasts like myself are anxious to get out on the bright green grasses of the top golf courses in and around El Paso, Texas!
Whether you enjoy the sport, or not, every course offers beginner options or private lessons from the Pros right on site.
Within this blog, and the next to follow later this month, you will see our list of 'must play' courses that are a short drive from our apartment community at Cantera in El Paso, Texas.
As they say in the biz, "tee it high and let it fly!"
For more options to test your talent, watch for our next blog this month as we present Part Two of "The Top Golf Courses Around Austin, Texas!"
Lone Star Golf Course
With over 7,000 yards to test your game of golf, the Lone Star Golf Club in El Paso, Texas providing challenges at every level. A bonus is the courses beautiful setting among some of the region's oldest Oak, Pine, Willow, and Mulberry trees. There are also three lakes and 22 bunkers to test your patience within the course's 18-hole design. Dr. Marvin H. Ferguson, ASGCA, in 1977.
As best noted on the course's website: "Golfers will experience slight elevation changes and equally encounter numerous opportunities to unleash monster drives on our greens measuring up to 6,700 yards. Our qualified maintenance crew, led by Superintendent Marland Singleton, beautifully maintains our plush grounds. "
Ascarate ~ El Paso County Golf Course
With 300 days of sunshine, the odds are in your favor for enjoying one of our favorite golf courses in El Paso, Texas. Known as one of the 'best golf values,' this course is ideal for families who want to get outdoors for a fun day on the links. It offers 27 holes to test every level of talent.
Their "main" 18 holes stretch 6,579 from the Blue Tees and hosts a Par 71. Locals will warn you about the 'back 9" where water is either your friend or foe on five of its holes … affectionately named "Hell's Corner."
What is cool about this course is that it has been around forever – and often is enjoyed by generations of families who appreciate time on the links year after year.
Noted as the city's 'hidden gem,' Acarate is rich in history and steeped in tradition.
Underwood Golf Complex
Featuring a classic desert landscape within a park-like setting, Underwood's Jr. Golf Complex is a perfect spot to start your next sport! It offers two practice putting greens to get to know your clubs and two courses to help you take your game to a new level
The Sunrise Course and Sunset Course both offer expansive fairways and classically designed features that fit the environment that wraps in and around both options.
Discounted days and Facebook specials are some of the best ways to save money and have fun along the way. For active-duty and retired military, they offer $11 green fees and golf courts for only $14. We prefer to play a round after a long day at work. Be sure to check out their Twilight hours.
For more options to test your talent, watch for our next blog this month as we present Part Two of "The Top Golf Courses Around El Paso, Texas!"