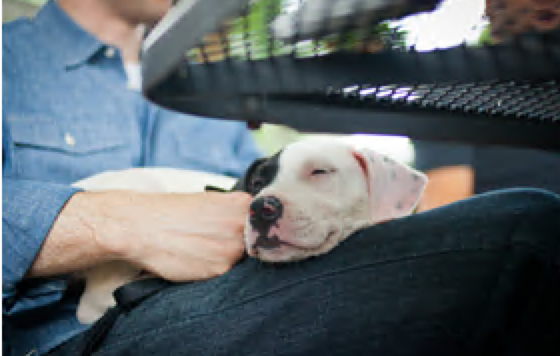 Within a short drive from our pet-friendly apartments in El Paso there are some of the tastiest spots to take Spot out for dinner. We have done the research, so make your plans now to get out on the town with the whole family in tow!
Aceitunas Beer Garden
Located at …. Aceitunas Beer Garden is one of our favorite places to sit back with a cold on and dine on a myriad of appetizers to please every pallet. It's one of the city's more casual bars that offers a pet-friendly environment just outside.
Ripe Eatery
Hands-down, this is one of our favorite places to dine with our furry friends. We just can't get enough of their iconic Pecan Crusted Salmon, Swedish Meatballs, and Buttermilk Fried Chicken. And that's just the beginning. Come for a burger, overstuffed sandwich or a healthy salad. Although the food is worth every cent, their passion overflows from the kitchen to its dog-friendly setting.
As stated on their website:
Our Passion ~ It all starts with family and friends and the enjoyment of sharing a meal with people you care about. That enjoyment becomes a desire to bring great food to a great community. Ripe Eatery is dedicated to providing an experience where a passion for delicious food meets heartfelt friendship. Brunch with friends, business lunch, romantic dinner or catering for a special event, let us share our culinary creativity and family hospitality with you. Savor the flavor… Eat Ripe.
501 Bar & Bistro
Like bacon? Sweet Oatmeal with raisins, brown sugar and fresh nuts and stuff? 501 Bistro is by far our favorite spot for breakfast. Locals love the Enchiladas Con Huevos. We recommend their French Toast Minis that have an over-the-top Citrus Brown Sugar Glaze! Not into breakfast, head their with your furry friends for lunch or dinner anytime you are seeking an absolutely delicious dining experience.
Their lunch menu includes appetizers, salads, soups, burgers, sandwiches, wraps, and unique sides such as Charro Beans, Sauteed Vegetables, Spanish or Basmati Rice, and Garlic Mashed Potatoes. 501 favorites include Fish Tacos, Street Style Tacos, and its award-winning Stuffed Green Chile..
Coco.Miel
Pizza anyone? Coco.Miel welcomes locals and visitors alike, and of course, dogs of all shapes and sizes. It's an ideal spot to sit in and around their outdoor patio while you savor some of the best pizza in town. Coco.Miel's menu includes shareable plates, calzones, pasta dishes, sandwiches, salads, and specialty pizzas such as Salmon Spring, Soho Shrimp, Mexican Meat Lovers, Spicy Hawaiian, and more.
Save room for dessert and be sure to order their classic Tiramisu or Ice Creme Crepe Pizza.